4 Things you Should Know Before Moving to Barcelona 
Barcelona is one of the most popular cities in Spain, with over 27 million tourists every year. When you live in Barcelona, it can sometimes become jam-packed in the streets. Luckily, not all areas of Barcelona are like this. So our tip for you would be, to make an informed decision about your neighborhood! There are areas like Gracía or Sant Gervasi who are very family-friendly and ideal if you are looking for calmness and quietness. 
If you do prefer to be closer to the city centre, the lovely area of Eixample is your place to be!
TIP: choose your neighbourhood wisely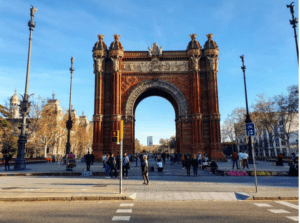 By speaking English in Barcelona, you will already come a far way. But we do want to let you know that speaking Spanish to the local people is a form of respect. Also, If you want to integrate into local Spanish culture, it is valid to speak Spanish. That is why, we recommend taking evening classes in Spanish, which is the most effective way to learn it. An outstanding language school is BCNLIP language school, where you will master Spanish in no time!
TIP: take evening classes Spanish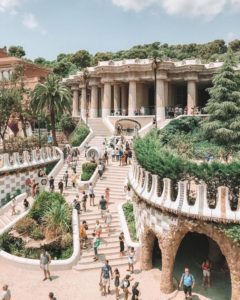 Some people claim that living in Barcelona is cheap. Still, it has its price tag as every other metropolitan city. There is a quite high cost of buying in Spain, 13%, compared to other European countries. But to make up for this, Spain's maintenance cost is rather low compared to other European countries. We would recommend you to ask thoroughly for advice before moving to Barcelona. To make sure you are well-prepared and do not need to deal with unexpected costs!
TIP: ask for advice beforehand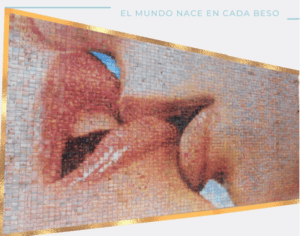 Spanish people have another sense of time. In Spain, things will take longer to be completed. This can be quite frustrating, especially when used to a more North-European sense of time. Start working at 10 am? When someone from Belgium would be 5min earlier `just to be sure`, a Catalan will be 15min late and still consider this on time. You will need to adjust to this, or things might become a bit nerve-wracking. 
Also, regarding paperwork, it can take quite a lot of time. You need an NIE number (Número de Identificación de Extranjero) when you want to work in Barcelona for longer than 90 days. You will also need this for the insurance. As this might take quite a long time to apply for your NIE in Barcelona, we recommend you to contact us as we are in touch with some institutions that can make the applying process go faster. 
TIP: Get ready to spend twice as much time on something than you usually do, but also: relax.