Best Neighbourhoods to Live in Barcelona
Barcelona has multiple neighbourhoods, each one with its own qualities and capacities. Take a look at Urbane's selection and discover which one suits you most!
Urbane's first pick is by far one of our favourite neighbourhoods in Barcelona, namely Eixample. This neighbourhood is located in the heart of the city so has excellent public transportation, but also a wide variety of fancy restaurants and shops. In general, Eixample is divided into two subareas: Eixample Derecha and Eixample Izquierdo.
Eixample is a utilitarian word that translates as "expansion" or "extension," representing the fact that this section of Barcelona was established to allow the old city of Barcelona, Ciutat Vella, to expand. Eixample Derecho real estate and Eixample Izquierdo are arguably the most sought-after real estate in Barcelona.
Interested? Take a look at this: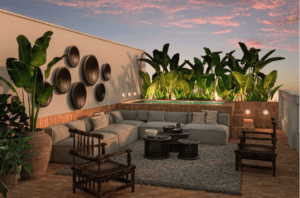 El Born is often seen as one of the most aesthetic areas of Barcelona. It is one of the most multicultural neighbourhoods in the city, with a diverse range of cultural attractions, shopping opportunities, and vibrant nightlife. Any investment in El Born will, without a doubt, be profitable.
Anyone who has visited Barcelona will be familiar with the neighbourhood of El Born. It has evolved from its humble beginnings as a medieval neighbourhood to become one of the most vibrant neighbourhoods of this magnificent city. El Born is surrounded by bars, cafés, boutique shops, and a maze of little alleyways and historic buildings during the day, while people throng to the Passeig de Born at night to enjoy the bars and restaurants.
Interested? Take a look at this: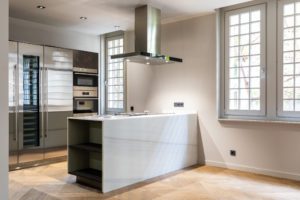 Gracia is one of Barcelona's most vibrant neighbourhoods, with a diverse range of restaurants and bars serving incredible international food — you'll be spoiled for choice!
As you travel farther into Gracia, you'll come across a maze of little streets lined with modest boutiques and local delis. When it comes to real estate in this neighbourhood, one could compare it to Eixample, where the buildings combine modernist and traditional design elements, such as high ceilings, which are unique to Spanish architecture. Besides, Gracia is home to Gaudi's Park Guell, which is a visual delight.
Interested? Take a look at this: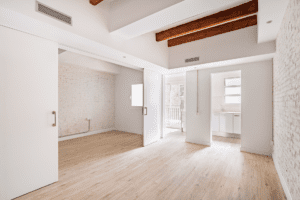 The third pick of Urbane is the Gothic quarter. One of the best things about the Gothic quarter is the endless narrow medieval streets where we love to get lost sometimes. With Placa Reial and the Leon Cathedral as the ultimate highlights of the city. Tourists flock to this vibrant district, which is also home to a large number of expats. Having a house in the Gothic region of Spain brings up a world of options. Investors who want to rent out their Gothic quarter homes will have no trouble receiving a good return on their money. Those who choose to utilize the property themselves, on the other hand, will be able to take advantage of all of the amenities that this Quarter has to offer, including stores, pubs, and restaurants that are all within walking distance!
Interested? Take a look at this: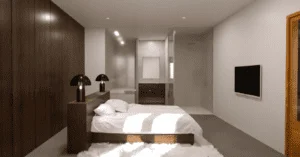 Poble Sec, which translates to "Dry Village" in Catalan, is one of Barcelona's most dynamic neighbourhoods. Poble Sec is situated between Montjuic Park and Parallel Avenue, which is commonly referred to as Barcelona's Broadway due to the abundance of theatres. Poble Sec is one of the most up and coming neighbourhoods of Barcelona that have changed a lot in the past 5 years. Now the area has some of the city's best restaurants, some of them even mentioned in the Michelin guide.
Interested? Take a look at this: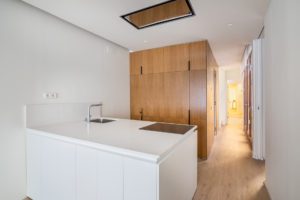 Visit our website for more properties in your favourite area and do not hesitate to contact us with any questions!