Where To Go for Lunch in Eixample
The office of Urbane is located in Eixample Derecha. Get to know the area! Eixample is one of Barcelona's most upscale neighbourhoods in terms of dining and nightlife; we are delighted to share with you some of our beloved lunch spots in this fancy neighbourhood.
address: Carrer del Comte Borrell, 133, 08015 Barcelona
Bar Alegría is an authentic Spanish restaurant well-known for its delicious tapas. If you want to have an impression of authentic Spanish cuisine, this is the place to be!
Picture retrieved froñ Bar Alegria Instagram 
address: Pg. de Gràcia, 24 Bis, 08007 Barcelona
El Nacional is already well-known by tourists but must definitely not be forgotten when visiting Barcelona. You may pick from four cuisine sections and four speciality bars.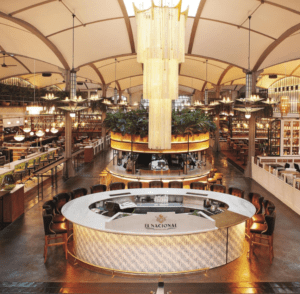 Picture retrieved El Nacional Instagram
address: Carrer d'Aribau, 92, 08036 Barcelona
La papa Barcelona has excellent food and is the perfect gem for a quick lunch. We love the interior and the vibe it brings with it; un buen diseño y café rico.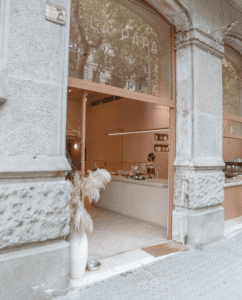 Picture retrieved from La Papa Instagram
address: Carrer de la Diputació, 269, 08007 Barcelona
Only looking at the pictures of Tapas 24 makes us want to eat it all already. This place is very well-known for its tapa, and it can be described as a typical Spanish food spot. Worth a visit! 
address: Carrer de Minerva, 2, 08006 Barcelona
Les Filles cafè is a haven of peace, a moment to relax and escape to the crowded city. For both drinks as well as food, try the cauliflower!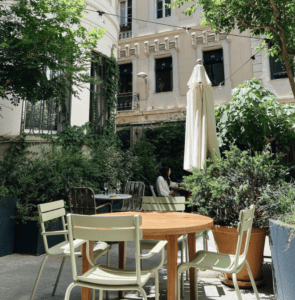 If you are interested in more things to do in Barcelona, read our blog with various tips and tricks for people moving to Barcelona!